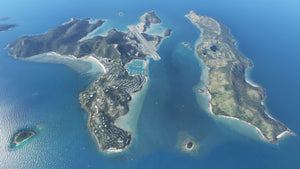 Hamilton Island & Reefworld Bundle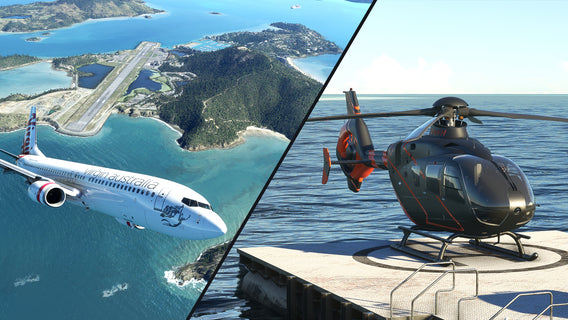 This product includes YBHM Hamilton Island and Reefworld - Great Barrier Reef
---
Hamilton Island (YBHM) for MSFS offers an immersive experience of Australia's stunning Hamilton Island in the heart of the Great Barrier Reef. This meticulously crafted rendition features authentic recreations of the airport, marina, and resort, complete with high-resolution aerial imagery, custom ground clutter, PBR textures, and over 300 custom assets. Explore the beautifully detailed Marina and Resort areas, Dent Island's Golf Club and Lighthouse, and multiple helipads throughout the island. Hamilton Island Airport, the 19th busiest in Australia, is serviced by Qantas, Jetstar, and Virgin Australia, and is just a short flight from most Australian cities.
---
Reefworld - Great Barrier Reef

Discover the beauty of Reefworld for MSFS, featuring the stunning Great Barrier Reef, a UNESCO World Heritage Site spanning 2300km along the Australian Coastline. Explore the breathtaking Hardy Reef, located 39nm offshore, and take a thrilling helicopter journey to the unique Heart Reef. Challenge your skills with a short flight from Hamilton Island (YBHM) to Reefworld and Heart Reef, where you can explore the detailed surroundings after landing.