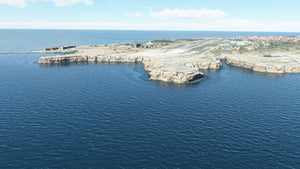 Lampedusa is an Italian island located 205 Km south of Sicily, and 113 Km east of Tunisia. It is part of the "Pelagie" islands, together with Linosa and Lampione. It is a popular touristic destination.

Lampedusa airport lies just a few hundred meters away from the city centre, and reaches its traffic peak in summer. It is connected all year round to Palermo and Catania. The 1800 meter-long runway can welcome aircraft up to A320/737 size.

Enjoy the beautiful approaches to RWY 26, overflying very detailed custom cliffs, or to RWY 08 with the small Lampedusa harbour and city on your left side.

If you like island hopping flights, this Lampedusa scenery will fit nicely with our other Italian Islands sceneries (Palermo LICJ and Pantelleria LICG). Also sold as a bundle with all three sceneries in one pack at a preferencial price.

• Custom, highly detailed ground textures
• Realistic night lighting, with hand placed, illuminated floodlights and glows
• Full PBR and HD textures
• Highly optimized
• Highly detailed cliffs 3D models on east of the island, on RWY26 final
• 3D people
• Enhanced Lampedusa harbour

Available since
2022-07-01
Version
v1.0.0
Supported Simulators
for Microsoft Flight Simulator
Supported Operating System
Windows
Installation Method
Contrail App
Download Size
0.93 GB
Installation Size
1.16 GB