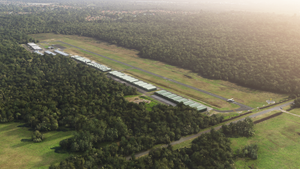 YSPT - Southport Gold Coast Airport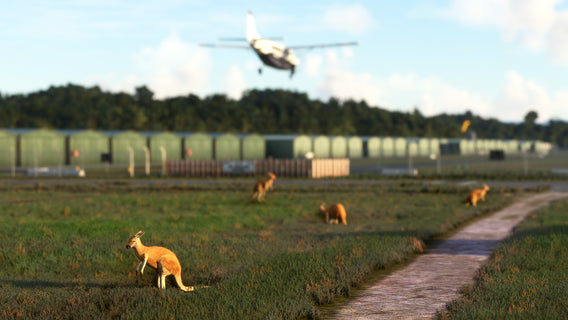 Welcome to Southport! AUScene's first MSFS development completely redesigned offering the most authentic experience yet!
Located just north of the famous Gold Coast, Southport offers a perfect base for you to explore the region or even polish your circuit skills on the challenging runway. The airport has been hand crafted from hundreds of on-site photos to include many bespoke details for you to discover. We truly hope you will enjoy this airport.
• Hand Crafted Rendition of Southport
• 
High Resolution PBR textures
• 
Realistic Buildings
• 
Hangar Interior Modelling
• 
Detailed terraforming with hangars built on the hill
• 
3D people
• 
Animated Kangaroos
• 
Dynamic Rain on Skylights
• 
Realistic Night Lighting
• 
Custom Taxiway Decals and Materials
Available since
2021-05-21
Version
v2.3.0
Supported Simulators
for Microsoft Flight Simulator
Supported Operating System
Windows
Installation Method
Contrail Desktop App
Download Size
1.03 GB
Installation Size
1.71 GB